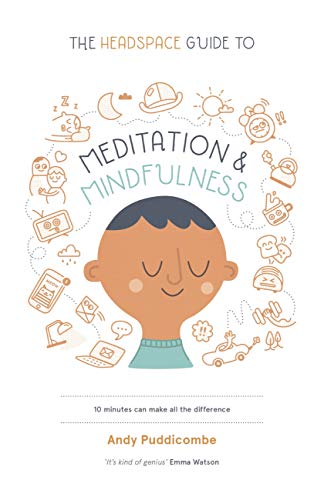 Andy Puddicombe
The Headspace Guide to Meditation and Mindfulness
10 Minutes Can Make All the Difference
Get it on Amazon
Demystifying meditation for the modern world: an accessible and practical route to improved health, happiness and well being, in as little as 10 minutes.
Andy Puddicombe, founder of the celebrated Headspace, is on a mission: to get people to take 10 minutes out of their day to sit in the now. Here he shares his simple to learn, but highly effective techniques of meditation.
Rest an anxious, busy mind
Find greater ease when faced with difficult emotions, thoughts, circumstances
Improve focus and concentration
Sleep better
Achieve new levels of calm and fulfilment.
The benefits of mindfulness and meditation are well documented and here Andy brings this ancient practice into the modern world, tailor made for the most time starved among us.
Andy Puddicombe: All it Takes is 10 Mindful Minutes
Mindfulness expert Andy Puddicombe describes the transformative power of doing absolutely nothing for 10 whole minutes, and experiencing the present moment.
The Headspace Guide to Meditation and Mindfulness Quotes
"Meditation isn't about becoming a different person, a new person, or even a better person. It's about training in awareness and understanding how and why you think and feel the way you do, and getting a healthy sense of perspective in the process."
---
"For some reason we've come to believe that happiness should be the default setting in life and, therefore, anything different is somehow wrong. Based on this assumption we tend to resist the source of unhappiness – physically, mentally and emotionally. It's usually at this stage that things get complicated. Life can begin to feel like a chore, and an endless struggle to chase and maintain that feeling of happiness. We get hooked on the temporary rush or pleasure of a new experience, whatever that is, and then need to feed it the whole time. It doesn't matter whether we feed it with food, drink, drugs, clothes, cars, relationships, work, or even the peace and quiet of the countryside. If we become dependent on it for our happiness, then we're trapped. What happens when we can't have it any more? And what happens when the excitement wears off? For many, their entire life revolves around this pursuit of happiness. Yet how many people do you know who are truly happy?"