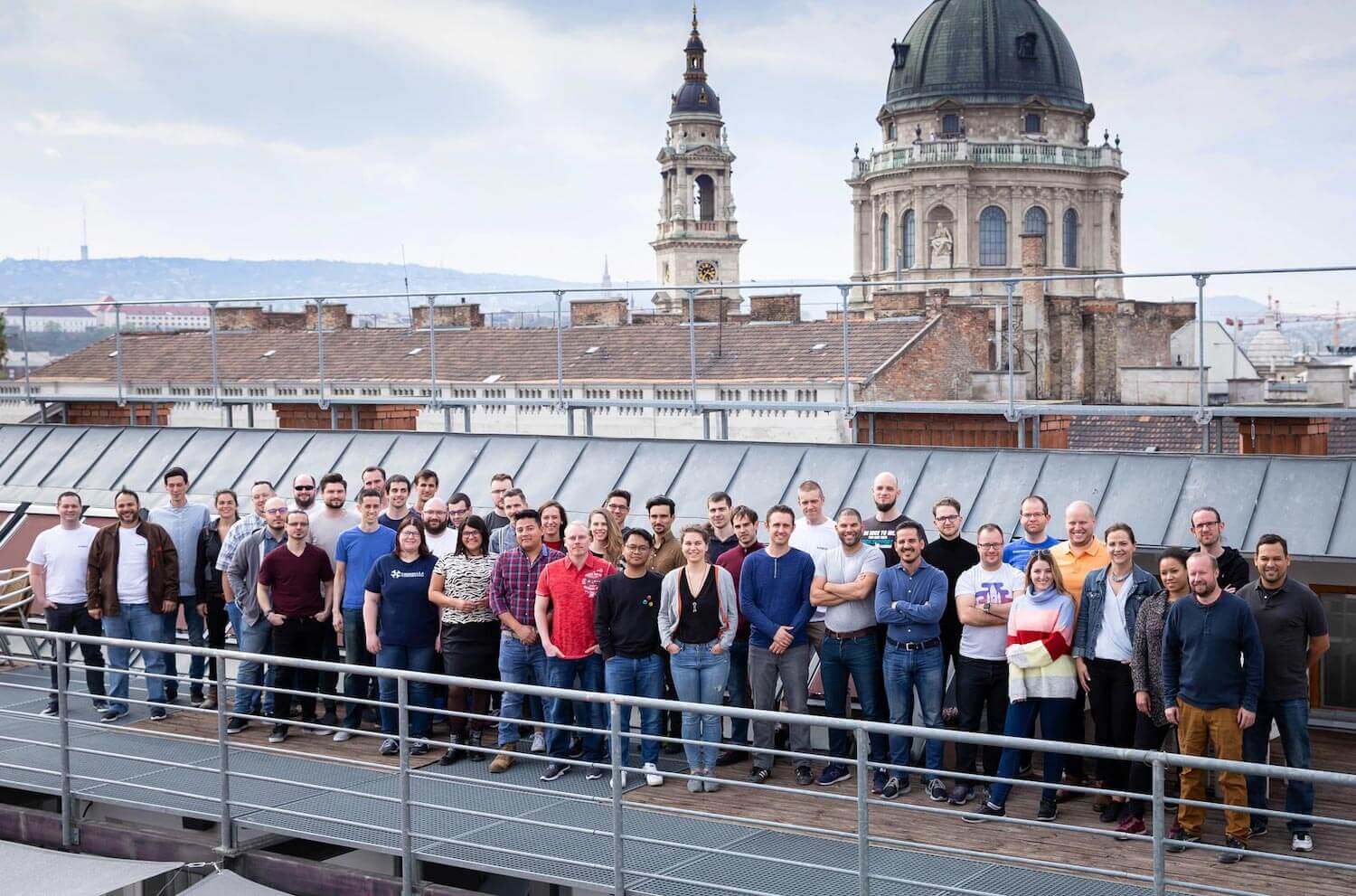 Kinsta provides premium Application Hosting, Database Hosting, and Managed WordPress Hosting for projects of all sizes, for 55,000+ users. We're officially recommended and powered by Google Cloud Platform and their premium tier network to ensure lightning-fast load times. Some of our clients include companies such as TripAdvisor, FreshBooks, AdEspresso, Workforce, Mint, and Swagway.
We have 26 data center locations around the globe meaning you can place your site closer to your visitors. On top of this, we also include edge caching available very soon to distribute your content even faster.
Our Application Hosting includes:
Support for all your favorite languages and frameworks, such as NodeJS, PHP, Ruby, Python, Java, Scala, and Go
Easy setup in just a few clicks- and access to our custom MyKinsta dashboard to make running your application simple & seamless
The ability to deploy right from GitHub- making your workflow faster and simpler than ever before
Maximum efficiency for every project, as we manage distribution across our machines with GKE (Google Kubernetes Engine)
Our Database Hosting includes:
Support for MariaDB, Redis, MySQL, and PostgreSQL- and the ability to create a system of apps and databases tailored to your needs
Easy database creation backed by world-class security and powerful performance
Granular control over every aspect of your project- from the version of the database you want to run to the data center you prefer (we have 26 options across 5 continents)
Access to our custom MyKinsta control panel for a streamlined workflow and an in-depth look at analytics
Our Managed WordPress Hosting includes:
Free CDN, free Letsencrypt SSL, staging environments, automatic daily backups, and the option to create manual backup points anytime.
Full page caching at the server level to deliver content almost instantaneously to visitors. We also pair that with our Kinsta cache plugin, developed in-house, to provide even more granular control over caching.
Free hack fixes. If your website is hacked, we'll fix it with immediate priority.
MyKinsta analytics reports for data analysis and performance insights on your WordPress site.
Free migrations along with SSH, Git, and WP-CLI on all plans.
Our support team is made up of expert developers which allows us to provide top-notch 24/7/365 support. Kinsta has been awarded Top Tier Performance 5 years in a row by ReviewSignal, and named the most reliable host by CodeinWP.
Our Story:
Kinsta was founded in 2013 with a desire to create the best hosting platform in the world. We are veteran developers who realized that reliable hosting built on cutting-edge technology with a focus on easy setup, speed, and security was not the industry standard. We decided to change that, and over a decade later, we are proud to have supported thousands of nonprofits, agencies, small businesses, major corporations, and driven entrepreneurs in bringing their projects to life.
As for the future, our CEO, Mark Gavalda says it best: "Our plan is to create a platform where developers can find everything they need to run a web service with ease, so they can focus on creating and sharing their best work with the world."
Our Values
These are the values we live by at Kinsta.
We treat each other right
We are a unified team, hailing from every corner of the world, who treat each other with kindness and respect. We collaborate freely and in humility, recognizing that we are better when a diversity of talents and perspectives are welcomed and heard.
We exist to serve our customers
The experience of our customers comes first. We love our customers and will be known as a company that values its customers and treats them the right way: with fairness, hospitality, and respect.
We deliver quality
We are each committed to doing our work with excellence and to getting the job done. We take ownership for delivering quality results. We agree on priorities, avoid distractions, and deliver quality results that matter.
We take the long view
We're running a marathon, not a sprint. We've set our eyes on the horizon and prioritize long-term thinking. With our focus on the future, we strive to be a responsible member of our industry, communities, and world.
Our team is our most important and valuable asset
Our team is made up of the best and brightest and we treat each other like the professionals we are. We don't micromanage. We support each other in the pursuit of balance, health, and growth in our entire lives.
Benefits and Perks
We take care of our people. Being a part of the Kinsta team means:
Remote working environment

Competitive base salary

Remote expense budget

Unlimited paid time off

Annual team retreats around the world

Training budget to support you in your career development

Health benefits and generous parental leave
Come and join the Kinsta team.
Sorry, there are no remote job openings at Kinsta listed on NoDesk right now.
You can sign up to receive a weekly email with the latest remote jobs.
View all remote job listings at teams that are currently hiring.
Remote Jobs