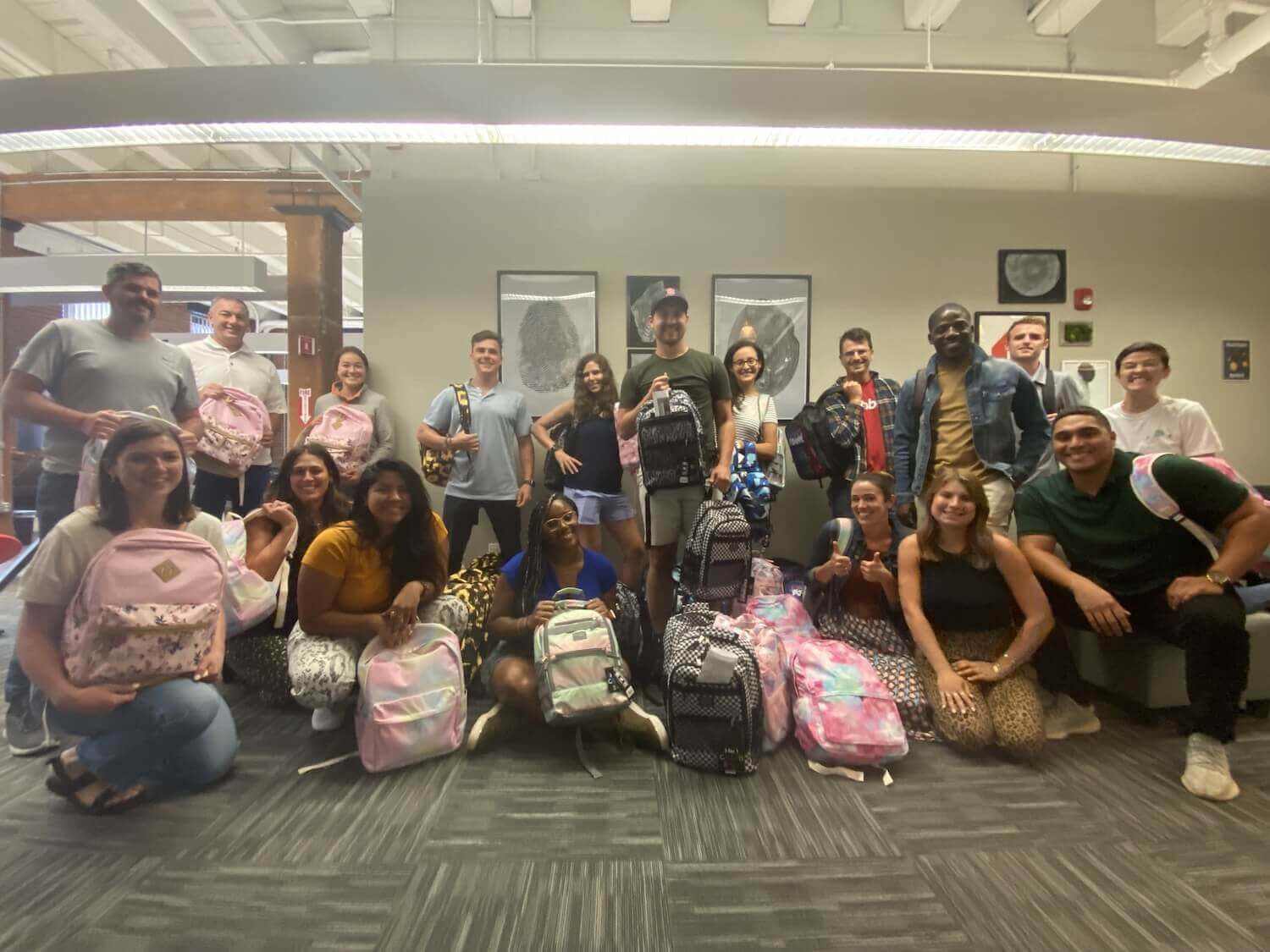 Robin helps companies all over the world create a great workplace experience for their people. Starting with our conference room scheduling app in 2014, Robin is now accelerating the world's transition to flexible work by connecting companies to the tools and skills needed to adopt a flexible workplace. Companies around the world are welcoming their people back with confidence, adapting their office space, and planning for new ways of work with our software.
Because if Covid-19 has taught us one thing, it's that the "opt-out" office is now "opt-in". And offices need to earn their employees.
Our Values
These are the values we live by at Robin.
Act
Learn enough to be deliberate, then follow through.
Help
Helpful people make helpful products.
Simplify
Simple is memorable. Simple takes work.
Rally
Make it happen as a team.
Celebrate
Recognize wins everywhere we see them.
Benefits and Perks
We take care of our people. Being a part of the Robin team means:
Company-funded health benefit options

Recognition perks through Blueboard

Competitive Salary

401(k) plan with company match

Unlimited vacation time (that we actually use!)

100% Paid Parental Leave

In-office travel budget

Work from home flexibility including remote only

12 company holidays
Come and join the Robin team.
Sorry, there are no remote job openings at Robin listed on NoDesk right now.
You can sign up to receive a weekly email with the latest remote jobs.
View all remote job listings at teams that are currently hiring.
Remote Jobs